Caccia Magazine, la nuova rivista di caccia
Posted on November 13, 2020 in Libri e riviste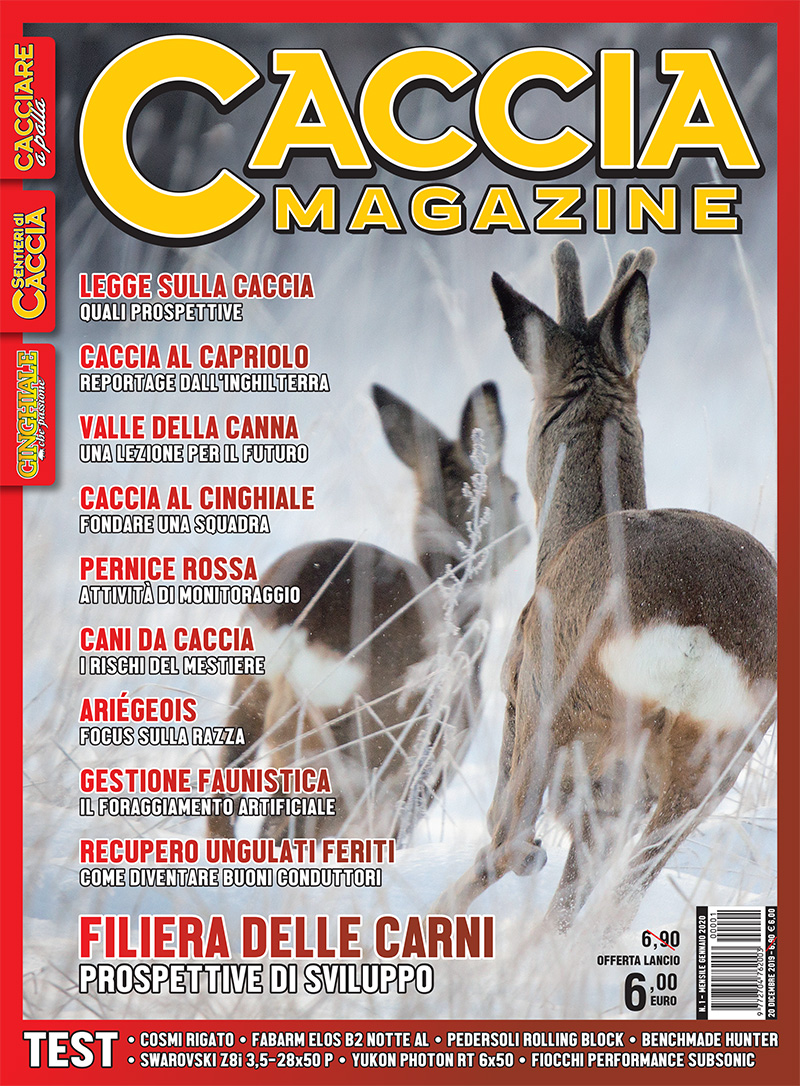 Caccia Magazine is the monthly magazine dedicated to all Italian hunters: small game, driven and big game hunting are the main topics; insights, and reviews about shotguns and rifles, optics, ammunition, accessories and reloading are told with the same attention that our publishing house has been dedicating to these issues for almost thirty years.
Caccia Magazine wants to give answers to the thirst for knowledge of the enthusiast who is aware of his role in conservation and ideally wants to bring together all Italian hunters in a single arena.
On Caccia Magazine we talk about hunting and we live it, in all its forms.