The photographer's portray - Part II
Posted on December 05, 2014 in New works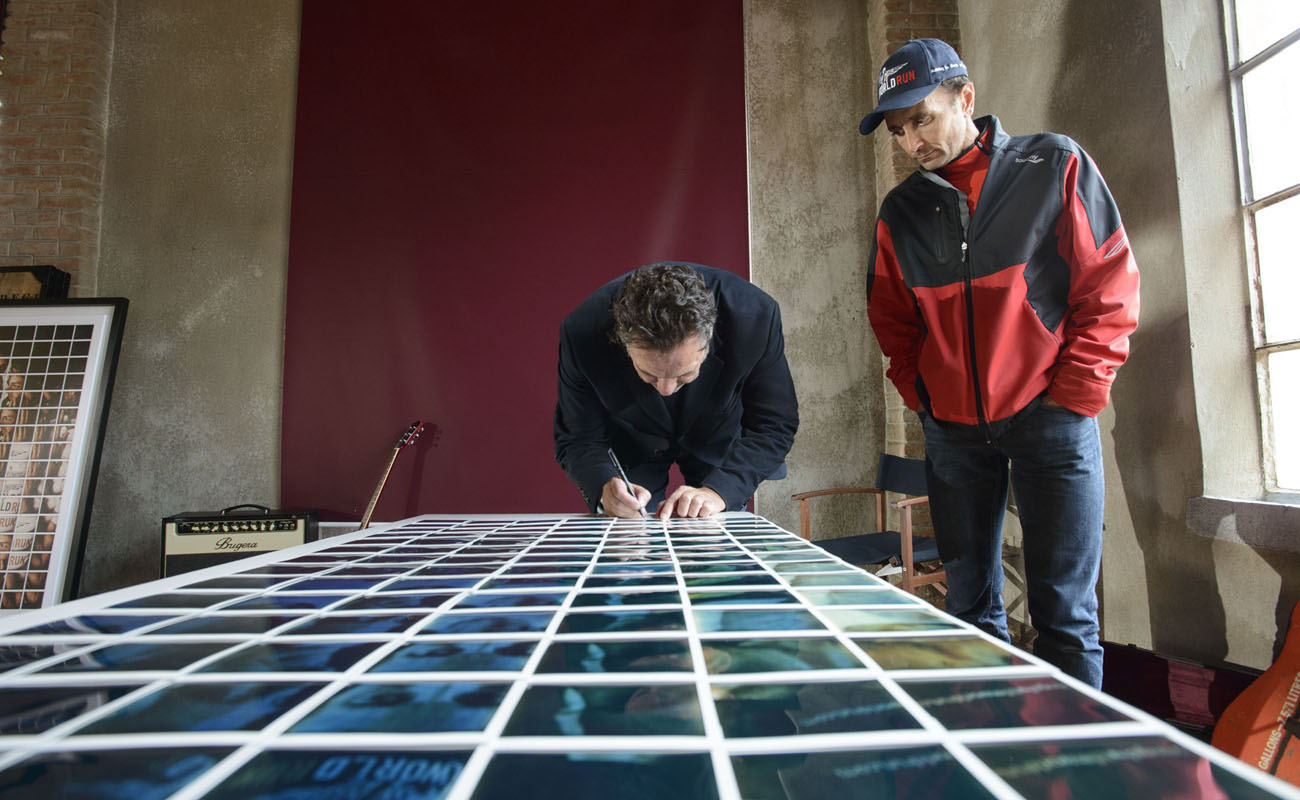 Wings for Life Foundation is a nonprofit organization dedicated to the spinal cord injuries which funds research and experiments to find a cure. Among the initiatives that promotes there's Wings for Life World Run, a run event open to both professionals and amateurs, regulated by an innovative elimination system: the winner will not be the first to reach the finish line, but the last to be passed by the car which will go after the runners half an hour after their start. The next edition of the run, which entry fee is donated 100% to research projects, will be held on May 3, 2015 in 35 different locations of the 5 continents; in Italy will take place in Verona, with the start from Piazza Bra. Next to the main run, will be organized four routes for children and runners under 18.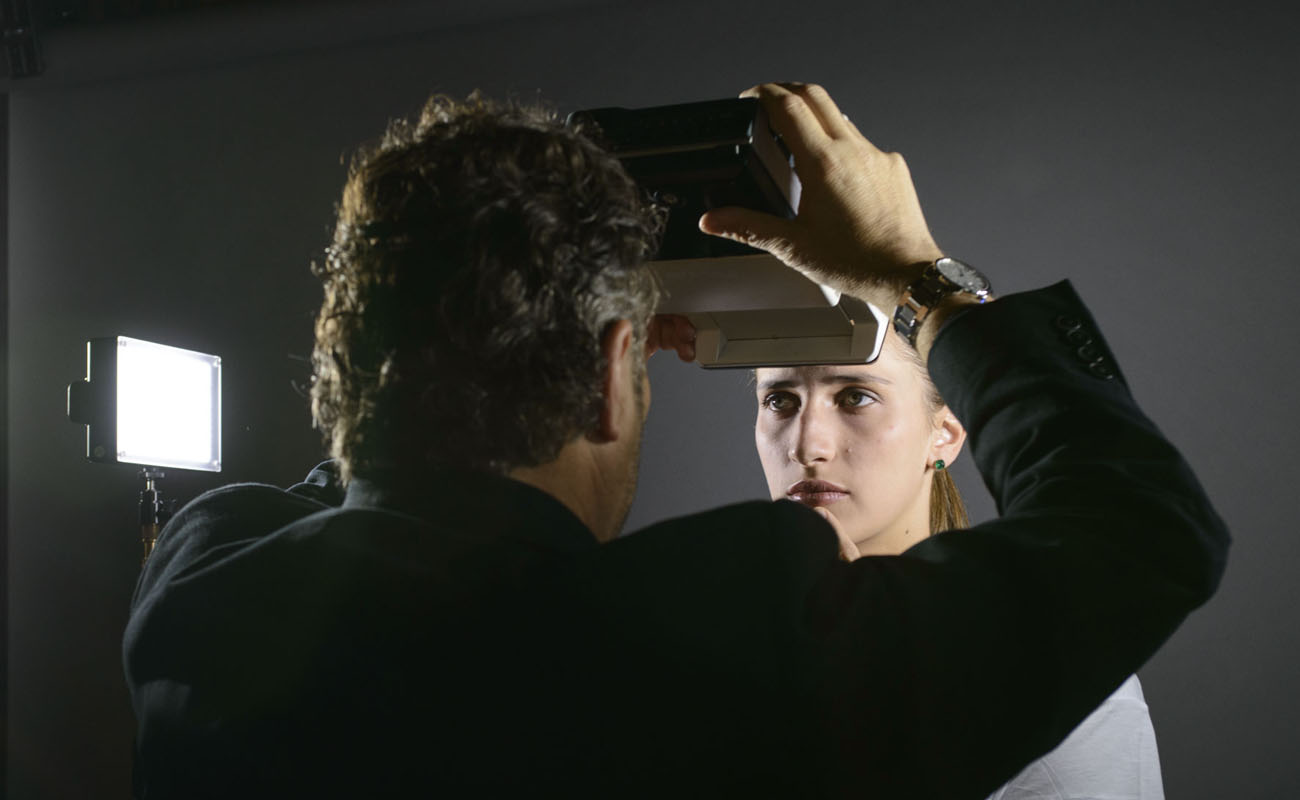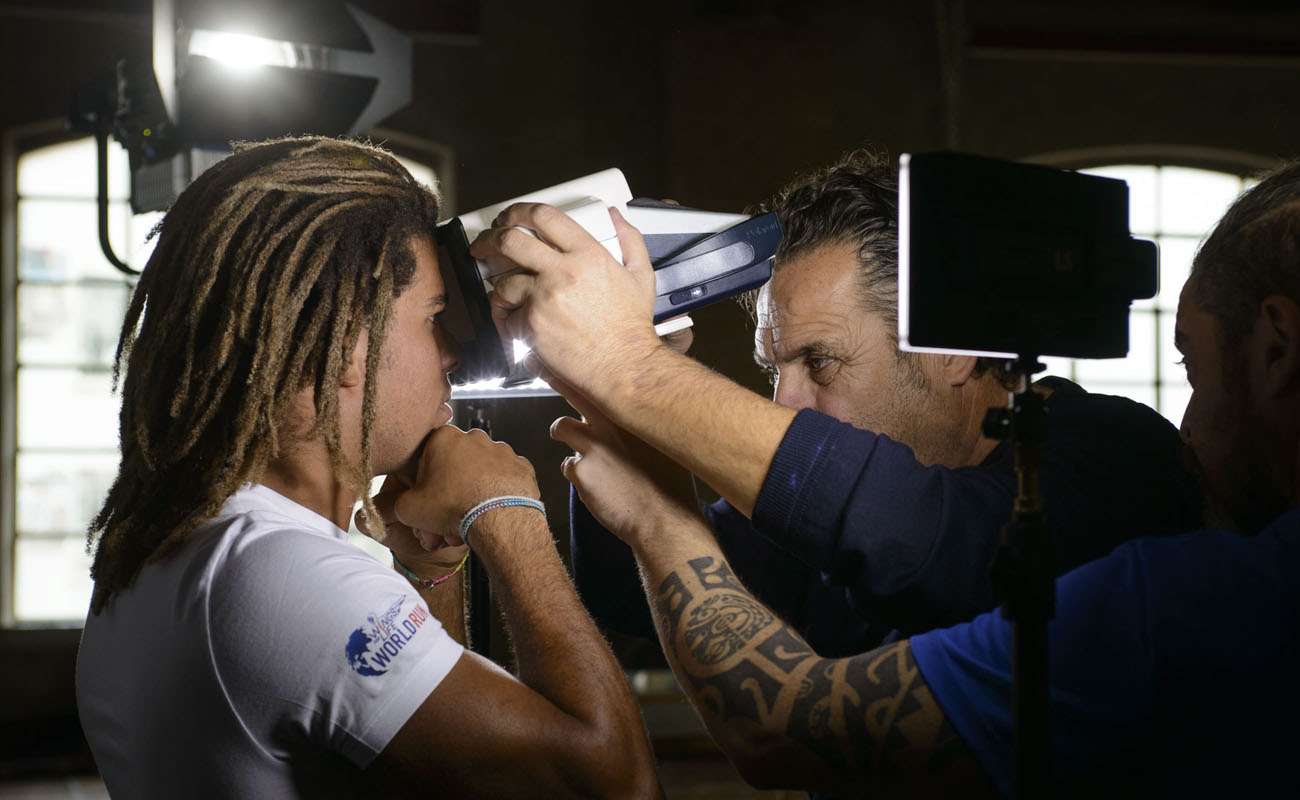 This year also Maurizio Galimberti, Instant Artist and Polaroid Master, has contributed to spreading the message of solidarity of the initiative. Through his "mosaics", Galimberti has captured the spirit of the Ambassadors and the Athletes who support and believe in this project.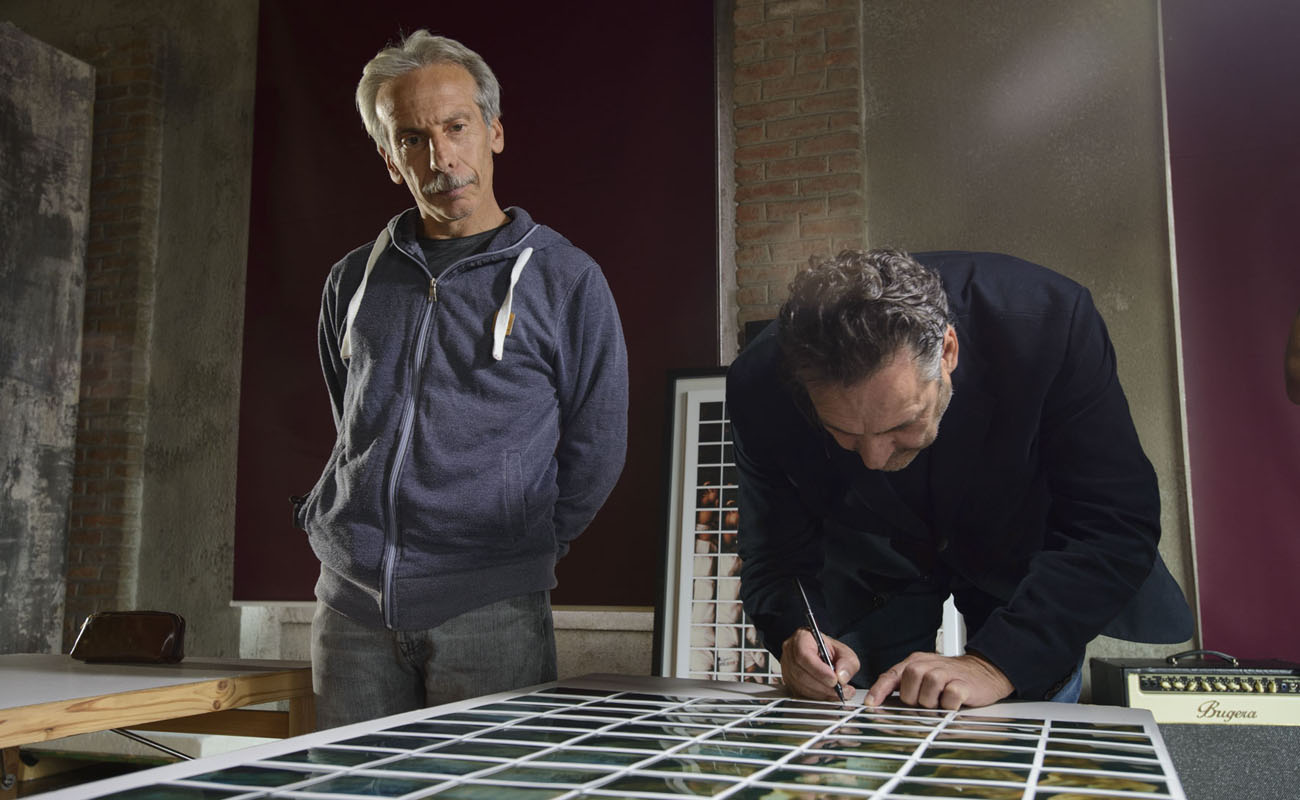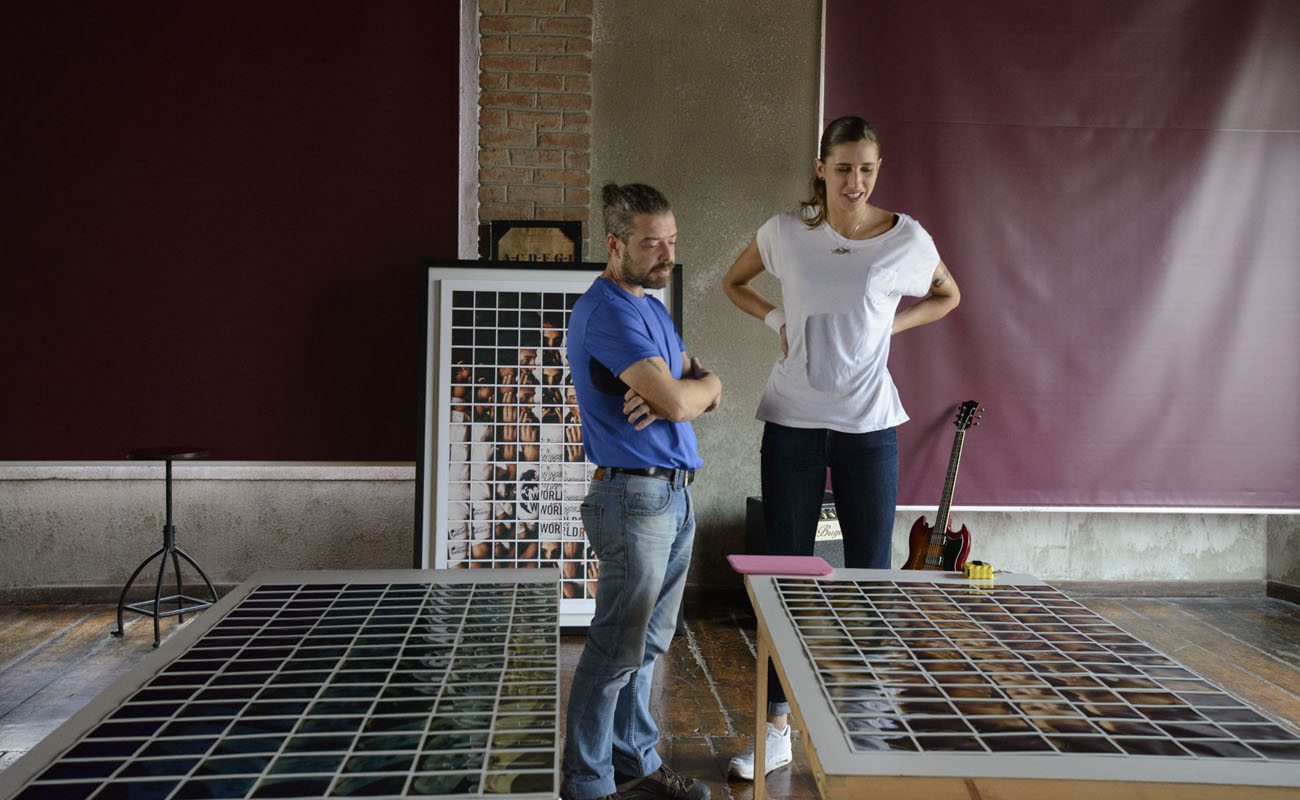 On 4 November, I documented the backstage work of Maurizio and portrayed 7 Ambassadors: Alessia Trost (high jump champion), Fiammetta Cicogna (anchorwoman, model and actress), Giorgio Calcaterra (Ultramarathon world champion) , Giovanni Storti (comedian, actor, writer and movie director), Airton Cozzolino (kitesurfing champion), Antonio Cairoli (8 time motocross world champion) and Marco Aurelio Fontana (cross country biker, bronze medalist at London 2012), which I have tried to steal some secrets to improve my bike performances.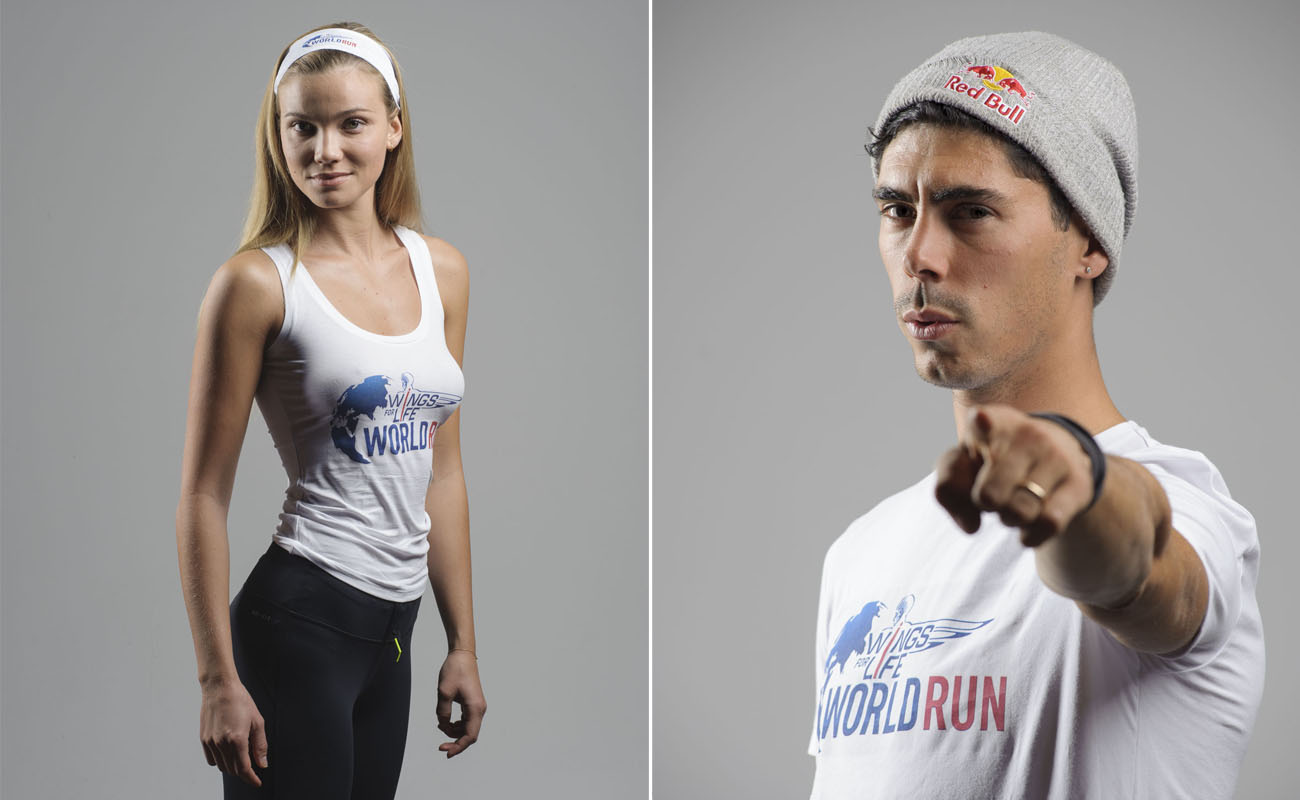 Fiammetta Cicogna and Marco Aurelio Fontana seen by Matteo Brogi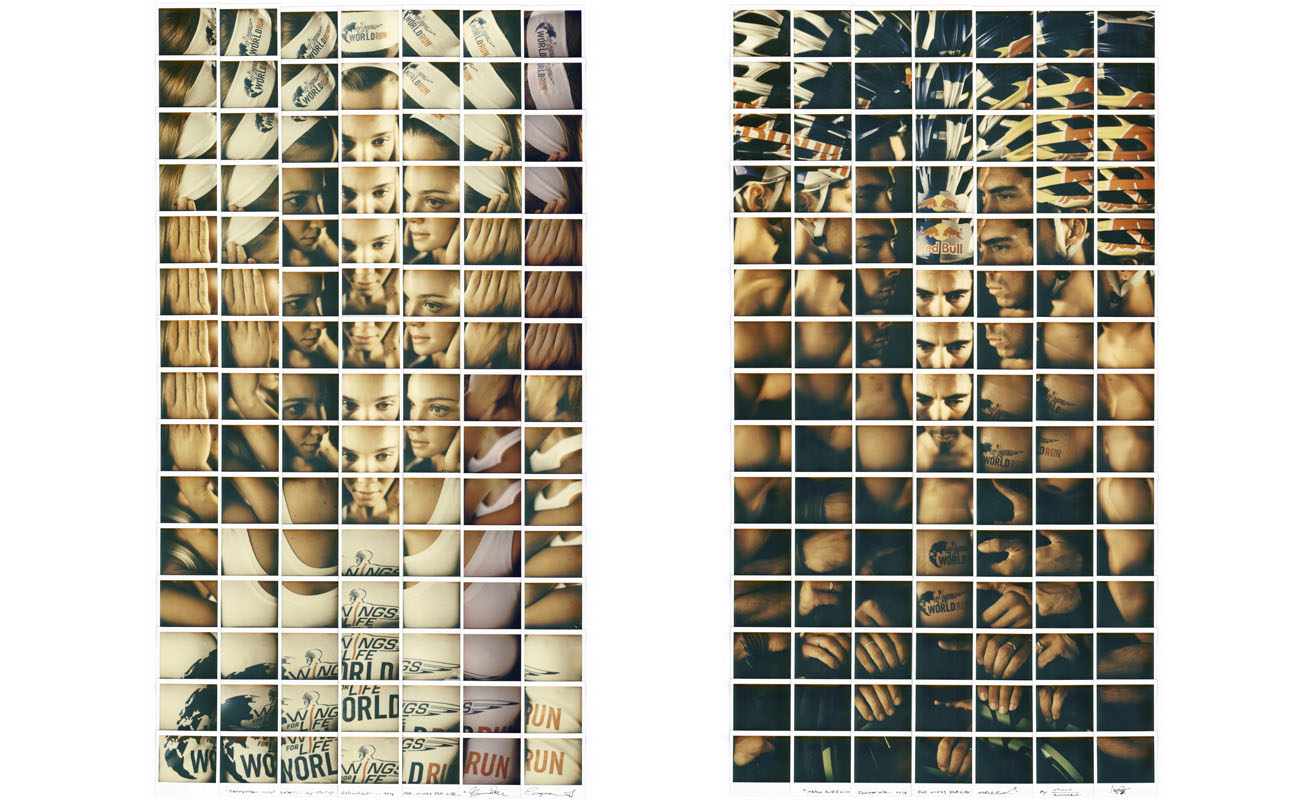 Fiammetta Cicogna and Marco Aurelio Fontana seen by Maurizio Galimberti
18 artworks by Maurizio Galimberti are now on display at laFeltrinelli RED bookshop in Milan (piazza Gae Aulenti 1) and will be soon on tour to different Italian locations:
January
Roma, laFeltrinelli Libri e Musica, P.za XXVII Ottobre 1
Bologna, laFeltrinelli, P.za Ravegnana 1
February
Genova, laFeltrinelli Libri e Musica, Via Ceccardi 16
Milano, laFeltrinelli Libri e Musica, P.za Piemonte 2
March
Mestre, laFeltrinelli Libri e Musica, P.za XXVII Ottobre 1
Treviso, laFeltrinelli, Via Canova
April
Padova, laFeltrinelli, Via San Francesco 7
Verona, laFeltrinelli, Libri e Musica, Via Quattro Spade 2
To register to the event, check Wings for Life World Run website.