Ladies Weapons by Antonio Riello. When guns become a piece of art
Posted on December 23, 2014 in Reviews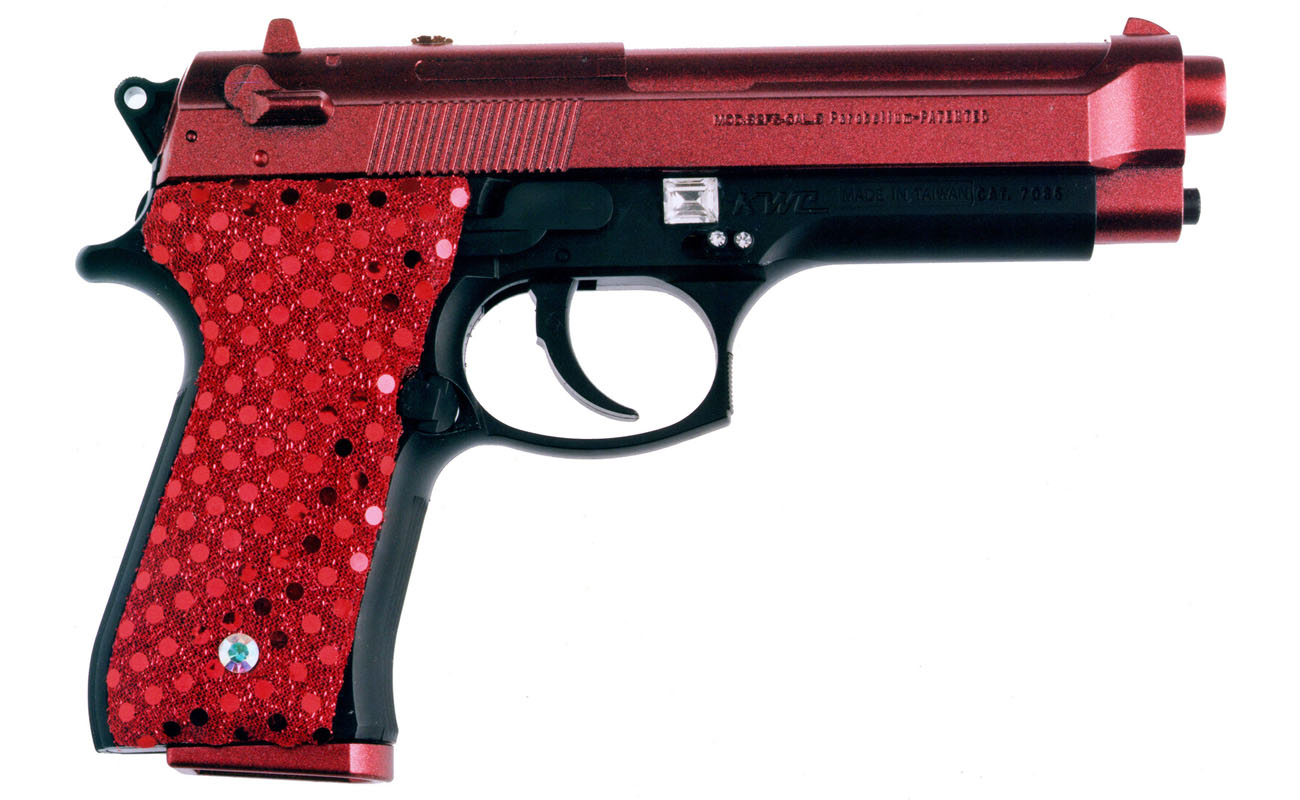 Antonio Riello, Valerie 1
Enthusiast of ambiguity, which recognizes artistic value, Riello faces weapons as a detached observer, forgetting the pre-judgment prevalent in contemporary society on this issue. His approach to the topic is that of the artist, an artist who likes to inject interferences within coded systems; the weapon, could be an AK 47 assault rifle, a UZI machine gun, a semi-automatic Beretta 92, a grenade launcher or a hand grenade, loses or, better, betrays its usual connotation to become a work of art. "Weapons are the focus of my current artistic research. Each artist has his obsessions; Morandi (this is just an example and not a comparison...) painted his still lives with vases and bottles, his way to read and interpret the world; I use the weapons in the same way. Let me explain: my work is an exercise (of course within the logic and methods of contemporary art) that makes use of rifles, guns, grenades and anything else to see, and to make other people see the reality from an unusual point of view."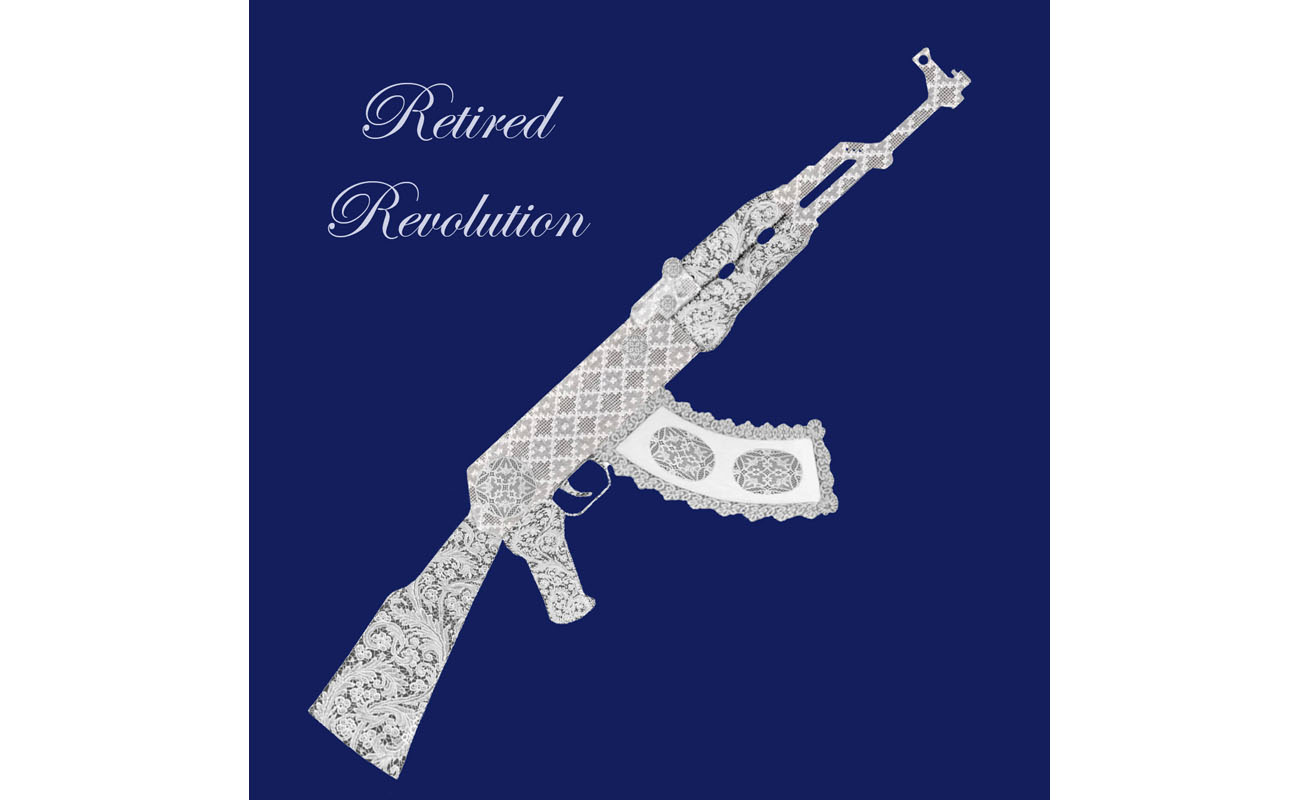 Antonio Riello, Burano Kalashnikov Retired Revolution
What kind of weapons do you use for your artistic research?
I normally use inert replicas for collectors very well done and sometimes (when there are quality reproductions - rarely, to be sincere) softguns. Hand grenades - obviously inert - come from surplus military of various armies. On the occasion of an exhibition in New York I used "true" weapons (some M 16 A1s made inert by a temporary bolt removal).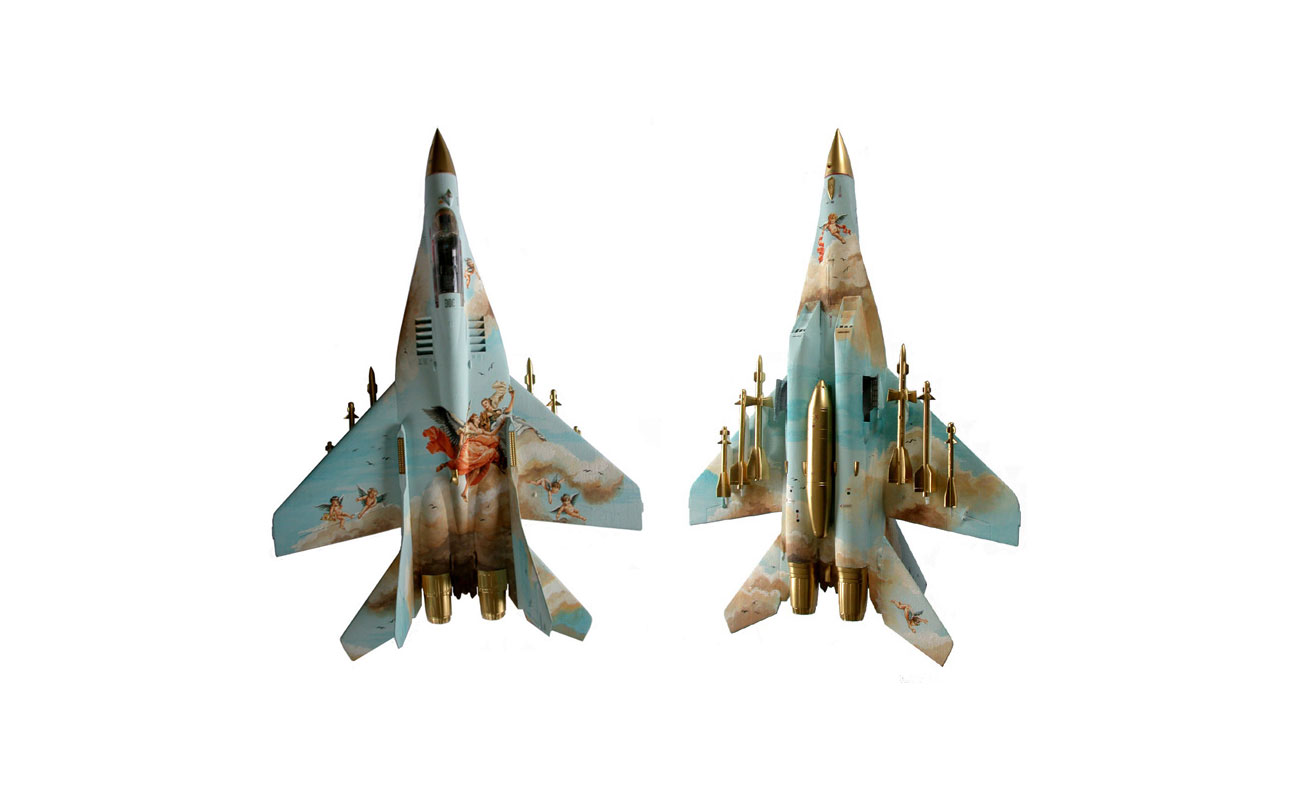 Antonio Riello, Culturalwar 1
What kind of interventions do you apply to your weapons?
The weapon is carefully dismantled and, following a scheme previously studied for that specific work, I cover stocks and grips with different materials and finish metal parts painting them with special colors or (more often) applying galvanic treatments. In the final stage I proceed to the "decoration", adding pearls and Swarovski crystals. In some cases I also apply structural changes that alter the shape of the weapon. It is not the case with certain models that, beyond the obvious symbolic and evocative power, are more interesting than others; I think of the FN-FAL (one of the most elegant firearm ever), of M 16 (which is still an object that is able to convey the sense of "futuristic", despite its venerable age), of AK 47 of noble rusticity or the geometry of a relentless Luger P 08.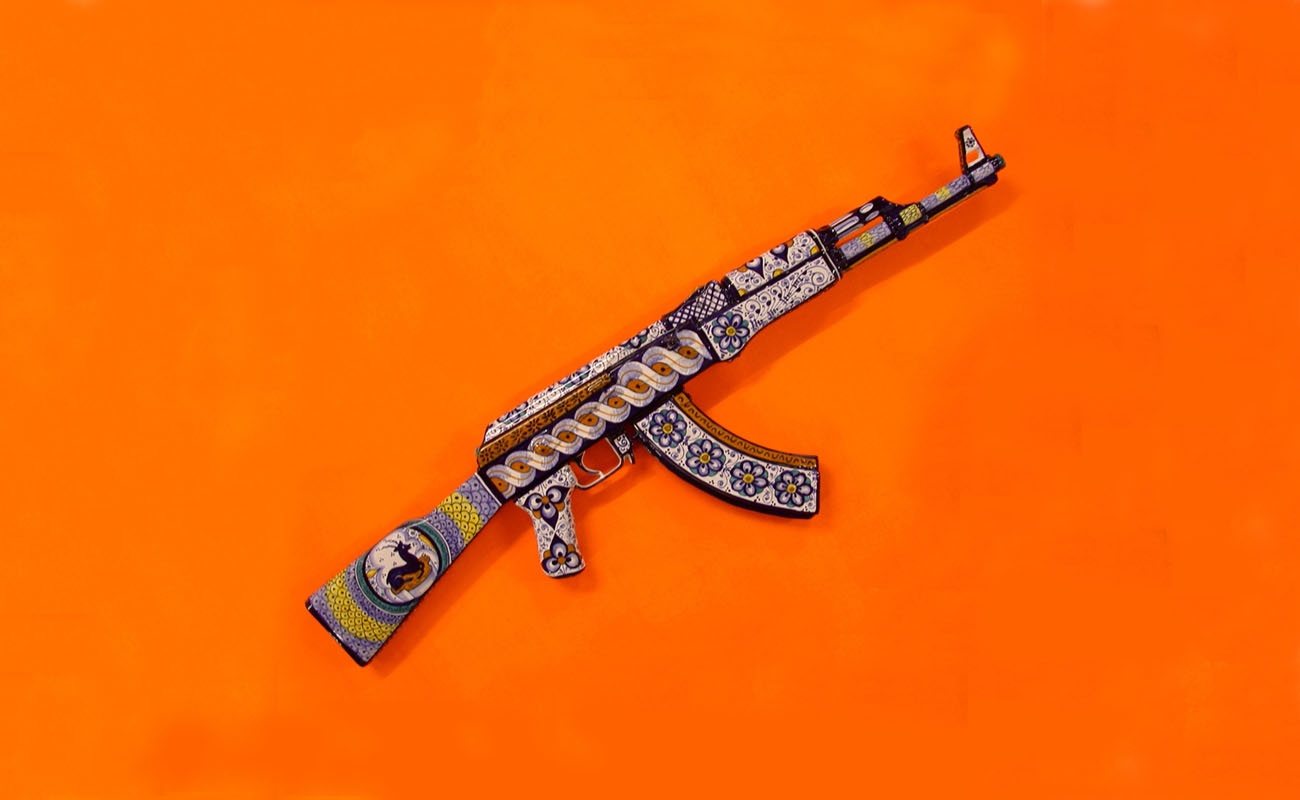 Antonio Riello, ceramic AK47
Is it true that you got a proposal as "gun designer"?
The news is true. I can only say, for reasons of confidentiality, that the company in question is American. I'm neither a "gun-designer" nor a "gun-stylist" but an artist and I want to continue to do my full time job. I declined the offer because my logic is distinctly artistic and non-corporate. Well... I intend to keep my creative freedom.
Antonio Riello's website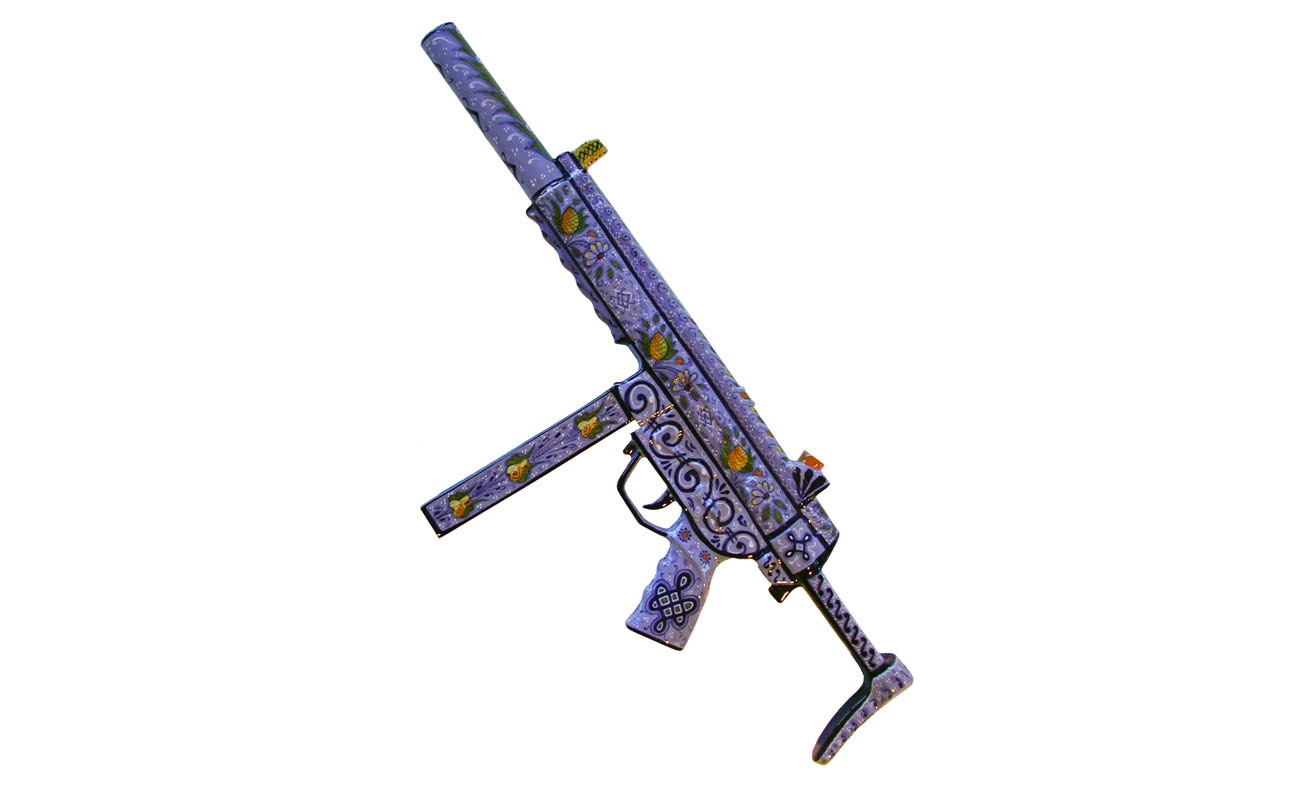 Antonio Riello, Islamic MPK
---

Do you know Shooting Log Facebook page? If not, why don't LIKE it now?