Glock pistols
Posted on September 20, 2014 in Books & magazines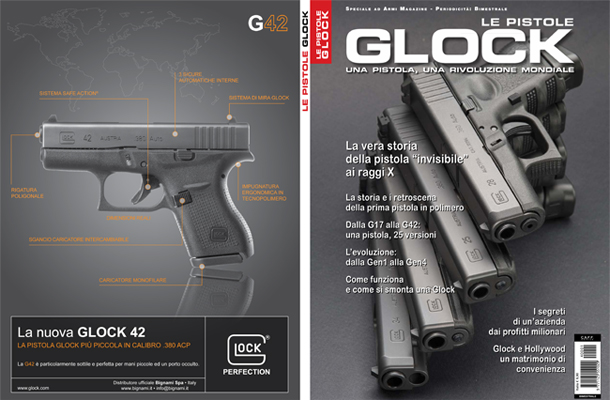 The rise of Glock to the most-titled-producers Olympus was a surprise to many. A case study that honors those who wrote this story, Gaston Glock and the Austrian army, who believed in a project without a sponsor, predicting its potentiality and assessing it for what it was. Since 1981, when the first Glock was marketed, many things have changed. The image success was planetary, "the Glock" have become a cultural phenomenon that could influence Hollywood as well as the imagination of entire communities. The commercial success was huge, fast, almost exponentially despite Gaston Glock's diffidence.
This book, written by me and published by CAFF publishing Co., reaps the rewards of a hard work. Reaching the sources for original papers and unpublished info was almost impossible, but I did my best to write and illustrate a story of the character Gaston Glock, the company and its guns that so far lacked.
Matteo Brogi
Le pistole Glock
CAFF Editrice, 2014
160 pagine
---

Do you know Shooting Log Facebook page? If not, why don't LIKE it now?